Blog Home
5 Tips For Moving on A Budget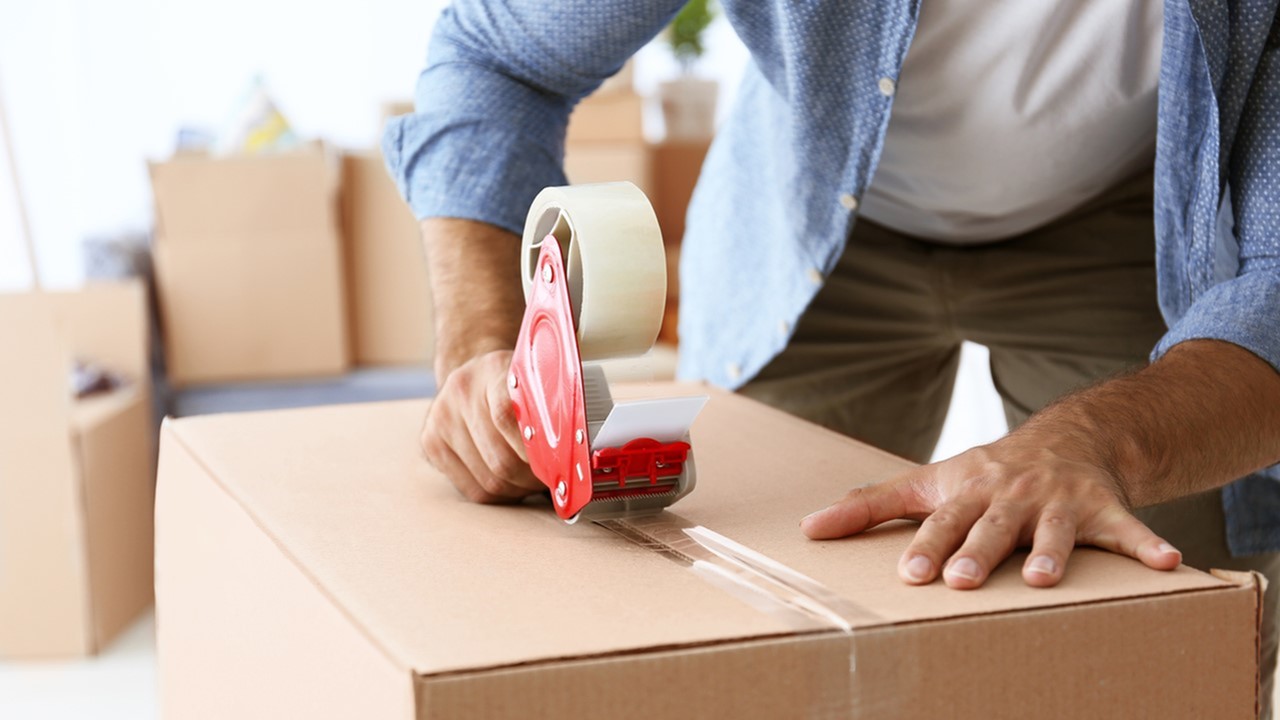 Moving to a new apartment in Lafayette, La is undoubtedly exciting, but it can also be expensive and stressful, especially when you factor in expenses such as packing materials, movers, materials, rental truck, and gas. Cost to move can creep into the hundreds, possibly thousands of dollars.
If you are planning a move soon, don't break the bank in the process? A little planning and creativity can help, here are 5 ways to help reduce costs and keep a rein on your moving expenses:
1. Shop Around or a Moving Company
Moving companies can charge hundreds of dollars for local moves, and extra for gas, mileage and unusually large items such as pianos and oversized armoirs. If you are hiring a professional moving company, shop vendors first. Get prices from a minimum of three movers, and inquire about line-item charges. Examples of line item charges are, does the quote include the truck, all protective materials, gas, mileage and furniture regardless of size? Does it include insurance coverage in case of damage to your belongings? If not, you will want to find out if your homeowners or renters insurance will cover it, or if you will need to purchase an insurance policy separately.
You might also consider using a local "mom and pop" moving team or local freelance labor. While these options may be more cost-effective, they may come at a cost. They may lack protective tools, insurance, and experience to guarantee a damage-free move.
Another consideration to reduce your expenses is to schedule your move in the winter or fall. Summer is typically a busy time for movers, and an offseason move when demand for professional movers is low might make their bidding more competitive. Moving during the middle of the week can also affect rates, as most working people move over the weekend. A professional moving company will typically give you a better deal if you move during low-demand days to fill their schedule. If you have a flexible schedule, it may be worth exploring these options.
Pro tip: Consider checking consumer reviews of the businesses you have narrowed it down to. Before hiring movers, look at their reviews to gauge their track record with other customers, this can also verify that the company is legitimate. Keep in mind that customers who are unhappy are seven times more likely to leave a review than those who have had a good experience. That is because we expect good service and usually require an exceptional experience to write a good review.
2. Consider a DIY Move
Depending on your schedule, how much you have to move, and how heavy your items are, you might consider forgoing a moving service altogether. If your belongings can be managed without the assistance of professionals, consider asking family members and friends. You might be able to pull off the move with the promise of a pizza party or a home-cooked meal in your new abode in exchange for their help.
If you have larger items, you can rent a small truck for a few hours. Do not forget to fill up the tank before you return the vehicle, as truck rental services charge a premium to fill it up when you return it with less than a full tank.
Pro tip: Plan your move during off-hours. Rush hour and stop-and-go traffic can drive up your gas costs as well as delay your move.
3. Only Move What You Need
Humans have a habit of collecting things. Making a move is a great time to pare down your belongings. Consider selling, donating or throwing away any items you no longer need, use, or have plans to use in the near future. This can reduce your load and costs to move. Additionally, selling some of your unwanted items can offset your moving costs, or can be used to decorate your new place.
Below are a few options for downsizing your home before you move:
Donate to a local shelter,

C.A.R.C.

, Salvation Army, or Goodwill. Many times they will come to retrieve the items.
Have a garage sale – maybe you can collaborate with your neighbors!
Consider selling items on local

"f

or sal

e"

social media pages.
Media and books can be sold to a used bookstore, or donate to your local library
4. Get Creative with Your Packing
Purchasing bubble wrap, packing peanuts, and boxes can get expensive. Instead of buying these items, consider a more creative approach by using items you already own. Towels, sheets, and blankets work great as packing materials, and they need to be pack anyway. Also consider using luggage, duffel bags and backpacks in lieu of boxes.
Once you run out of these items, try some of the following resources for low-cost or free boxes:
Family, friends

or

good neighbors.
Grocery and liquor stores usually have packing boxes they need to dispose

of

.

Membership stores like Sams or Costco, or big box stores that sell bulk products.

Consider asking your social media groups or neighborhood Facebook page if they have boxes they are willing to part with, chances are someone you know has recently moved and may be

willing

to give or sell you their used boxes.
Pro tip: If you are planning a move, start saving paper and plastic bags from your shopping trips. These make excellent packing materials for fragile items.
5. Track Your Expenses
If you are making a move for employment, or are restationed for the military, you may be able to deduct your moving expenses on your tax returns. To qualify, you will need to be moving due to a permanent change of station. If eligible, you may be able to deduct the costs of moving, storage, travel, lodging and other expenses you incurred during the move.
Pro tip: Keep a detailed record cost associated with moving. Save all invoices and receipts until tax season rolls around.
At Lafayette Gardens Apartments in Lafayette La we care about our resident, if you should need any assistance please reach out to our office. We can help provide referrals to local contractors and other moving resources.