Blog Home
Amenities to Consider When Searching for the Perfect Apartment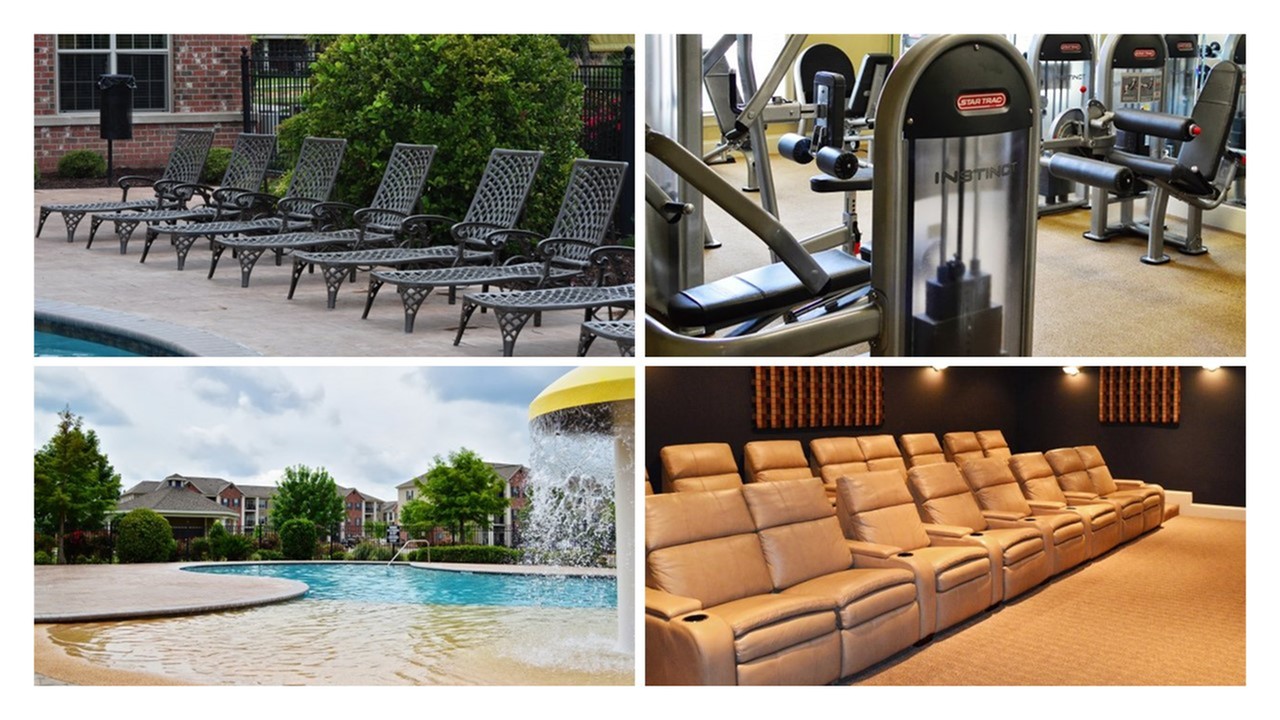 Apartment hunting can be an overwhelming task with all the options available for apartments in Lafayette, La. But fear not, especially when it comes to selecting the amenities you need. We have created a list of the top attributes most shoppers look for when seeking a place to call home.

In Apartments Amenities
Consider the amount of time you will be spending in your new apartment home. If you are a homebody, in-unit amenities are essential, as they can help make life easier and save money and time. But not all amenities have equal importance. Below are those that really matter:

1) In-apartment Appliances

A few essential appliances - a stove for cooking and an oven for baking. If you are like most renters you will need a range for most meals. Or maybe you are an order-out-every-night type of person, and you only need a microwave for the occasional soup or leftovers. Dishwashers while convenient are not an absolute necessity if you don't cook.

2) Laundry Machines

In-apartment laundry machines also have renters split. Some renters won't consider renting a unit that doesn't have washer and dryer hookups, while others are fine towing their laundry to a shared onsite facility. Find out if the community you are considering has onsite washateria or if you need to venture out of the complex to wash your clothing.

3) Furnished Units

For renters who are from out of town, or on short term job assignment, a furnished apartment might be a nice convenience, but these units usually come at a significantly higher rate. You should only consider furnished units if you are not planning on staying in the apartment for long. If you're moving to a city for an internship or summer job this might be the right option.

4) Pet-Friendly Units

For those with pets, this is a necessary requirement, as not all properties accept pets. Keep in mind, most pet-friendly apartments require pet deposits, and in some cities, they require pet rent on top of the unit rent price. Some renters choose apartments that aren't pet-friendly for a variety of reasons, allergies, peace and quiet, or fear of animals. Just keep in mind, if you choose a complex that is not pet-friendly, the chances of them changing their no pet policy for your new fur baby are not in your favor.

5) Private Outdoor Space

Private outdoor space typically means a balcony accessible from within the apartment. Having a private space to enjoy your morning coffee, grill or simply relax is excellent, but usually comes at a premium. Consider the amount of time you will use the balcony and then compare the prices of units without this amenity.


Community Amenities
Having covered inside rental amenities, below are a few community amenities to consider when apartment hunting.

1) Parking

While less of a problem in Lafayette, larger cities often do not offer parking with their rental. Not many people care for street parking. it can be time-consuming to find a spot and frustrating when you can't. Then on top of that, it leaves your vehicle exposed to theft or damage. In Lafayette, most complexes have onsite parking, but covered parking may come at a premium.

2) Security Measures

Apartment communities that take extra security measures might be worth slightly higher rent. Features like security gates with changing passcodes, double or triple locks on the units, on-site security guard, and security cameras deter criminal activity while offering an additional level of protection.

3) Outdoor Spaces & Swimming Pools

Outdoor spaces are great, especially if you have children and pets. Pet parks designated for your fur babies offer a place for recreation and exercise and most pet parents prefer a designated area to walk their pets. Other amenities receive much less use. Swimming pools on site are a great example. Great idea, but surveys suggest that not many individuals use them with regularity, if at all.

4) Fitness Centers

Community fitness centers can be an excellent feature, and many offer a variety of equipment. But if you're a true fitness buff the chances of an apartment community having all that you need is not likely.

5) Elevators

In the south, many don't think of elevators as a vital amenity, and with the exception of moving day most would rather walk a flight of stairs rather than wait for the elevator to return to the floor they need. If however, you live on the 4th floor, are recovering from an injury or your senior years are catching up with you, this could be a deal breaker. Location of the elevator may also play a role in your choice of communities.


Every tenant and their lifestyle is unique, and while some may not care about a fitness center, you might workout to relieve the days stress nightly. An electric range may work just fine for the occasional homecooked meal, while a gas stovetop is preferred for a chef or someone who loves to cook. While we have listed the most commonly advertised amenities, you should make a list of what you want out of the apartment communities in lafayette la. and compare the various communities amenities.