Blog Home
Back to Tips – Transitioning from Summer to School, for Parents and Children.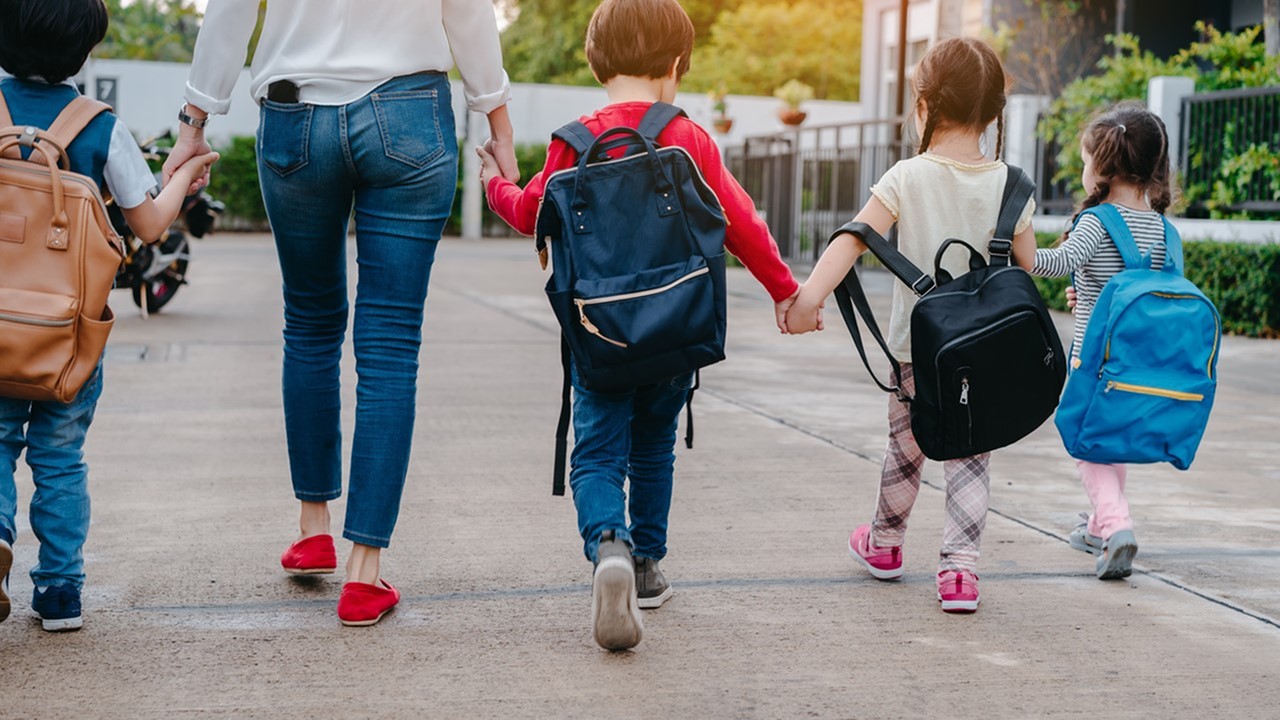 Summer has been fun at our apartment community in Lafayette, La. But now it's time to think of the school year ahead, so we've compiled a few tips from the pros below on how to smooth the transition — wishing our residents and students a successful school year.
Back to school fills children with excitement and a little of the first day jitters, while parents are consumed with thoughts of "Have I prepared enough?" To help remove these thoughts and get you and your children prepared for the school year, all you need is a little planning and organization. Here's a list of proven back to school tips to get you started on the right foot.
1. Sleep routine - get back into it. To help ease the stressful school mornings, restart a regular bedtime and morning time routine. Start your usual school sleep routine a week or two before school starts.
2. Start shopping for school supplies together. Entering a new grade is exciting and a little scary. When shopping, allow them to pick out their lunchbox, backpack, etc. Set a budget and share with them how much they can spend on these items, so it doesn't stress you out. This is an excellent way to teach them about money and gives them a little bit of responsibility too!
3. Re-establish school year routines. Start setting the alarm and have them wake up at the same time every day and eat breakfast at the same time they would before or at school. Now would be an excellent time to have them start reading a book in the afternoon, preparing them for their homework routine.
4. Speaking of homework, set up a homework station. Talk with your child about a designated time and space where they can do homework. Depending on your child's ability to finish homework without help, consider a time and place where you are available in case your child needs assistance.
5. Prepare for the unpredictable. As working parents can attest, it can be challenging to find a last-minute sitter when your child is sick. Now is a good time to start lining up sitter on the off chance you get a call from the school that your child is ill.
6. Create your after-school game plan. If both parents work, where will your child go after school? Depending on the age of your child, will they attend an after-school program, stay at a neighbor's or will they be allowed to stay home by themselves? This helps eliminate confusion during the already crazy first weeks. If they will stay at home alone, go over house rules, safety concerns and what to do in case of an emergency.
7. They are not going to like this one. Turn off the video games and TV. It's going to feel like you are cutting their summer short, however two weeks before school starts is a good time to start weaning the electronics. Shock sets in when they realize that six to eight hours of their day will be spent learning and not gaming or binge-watching favorite shows. Ease your child back into the learning process by limiting the electrics and encouraging them to read or play quietly.
8. Go over school materials and information. Most schools provide a packet online or via email with a ton of information on your child's teacher, important dates, emergency forms, and transportation arrangements. Jot down important dates on your calendar or put them in your phone.
9. Get organized. Perhaps you remember, back to school means lots of paperwork that can consume the counters in your home. Designate a spot in your home for permission slips, upcoming projects and any other school-related papers. This can help eliminate surprises like last-minute runs to school to sign paperwork and midnight Target, Walmart or Dollar Store runs for project supplies.
10. Summer is also a good time to get your child's yearly checkup. Germs and school are synonymous, so getting your child's well checkup in before school starts is optimal. It allows for a baseline when you do have to bring them in for something more severe and you can also take care of any required vaccinations.
While a smooth transition is not guaranteed, these tips are likely to take the edge off the rocky start. If you are looking for a new apartment in Lafayette, Louisiana, stop by Lafayette Gardens Apartments and take advantage of our back to school promotions.