Easy Fall Decorating Tips for Your Apartment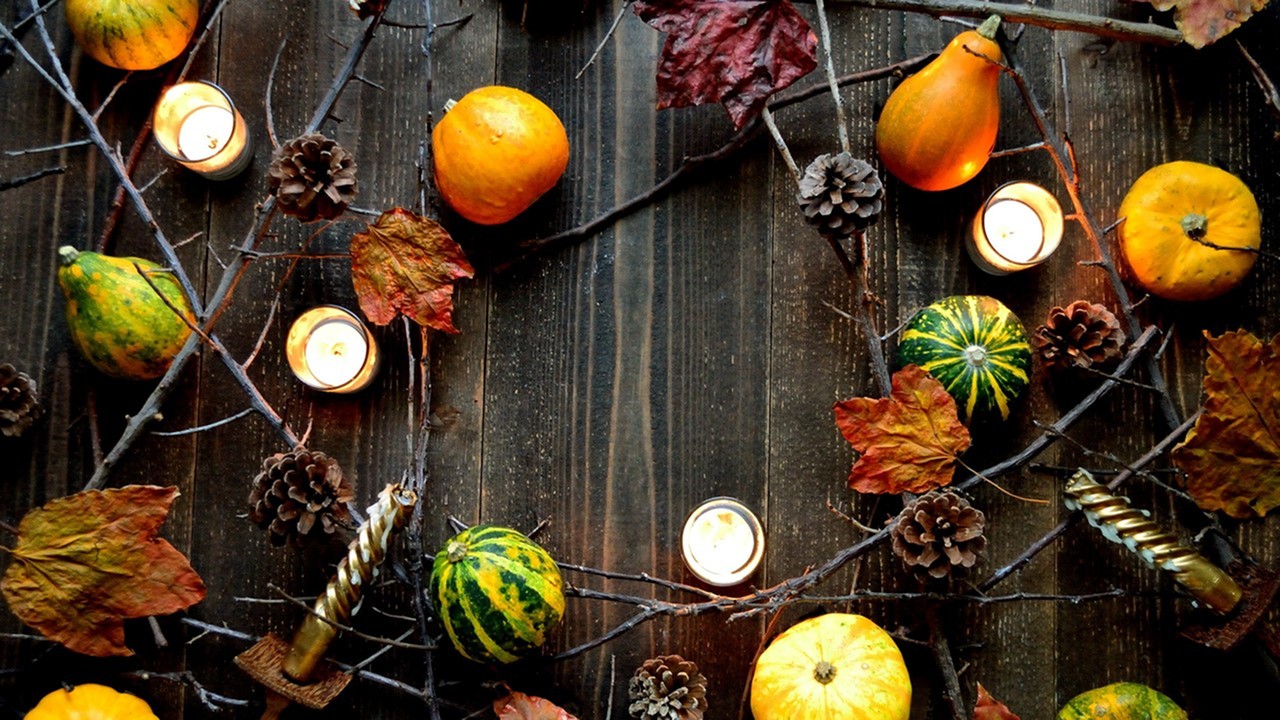 There is a crispness in the air as Fall finally comes to the South. This is the time of year when people want to gather in their homes. How can you make your apartment inviting to your friends, family, and yourself this time of year? Try a few of these easy Fall decorating ideas.

Glowing Mason Jars: As a centerpiece, window ledge attraction, or even on a small front door table, a Mason Jar (that's the glass jar with metal lids that pickled vegetables or jelly goes into) with a battery-operated candle makes an attractive decoration. A single jar with one votive candle is perfect for a small space. Have bigger space to fill or a whole counter space to decorate? Try alternating jars with candles or small strands of battery-operated lights with jars that are filled with dry black beans, popcorn, and red beans. The colors are just right for Fall and you can actually cook the beans and popcorn when you are done with the decorations.

Bring Outside Inside: Leaves and twigs look great splayed across the table as a centerpiece for Fall. Take a bundle of twigs, tie with a piece of raffia and add a few cinnamon sticks for a rustic, inviting, great smelling alternative to a wreath for your front door. A basket full of pine cones also adds texture, Fall color, and interest to the door stoop, fireplace hearth, or next to a bedside table. The simple charm of various sized pumpkins and gourds spread around your space is always a well-received decorating idea. The various colors and shapes add visual interest and can be scattered individually or grouped together for greater impact. Rocks found when you go for a hike look great on the bathroom counter or gathered in a clear glass bowl for any room. When you are done, return your items to the great outdoors and be proud that you decorated using "green" methods that don't harm the environment.

Words of Thanksgiving: Have access to a computer and paper? Print out things that you are thankful for and group these words on the wall or on a surface in inexpensive picture frames. You can even have your children, family, and friends become your artists by having them write down the things they are thankful using markers or crayons. The medium doesn't matter as much as the message. Reading these daily will help you keep an attitude of gratitude all throughout the Fall season.

Team Spirit: Use the colors of your favorite football team to adorn your door or dinner table. A small piece of green fabric can become your "football field" and you can carry out the theme using your adored team's mascot standing on the miniature field you created with fabric. Team t-shirts make great chair back covers. Slipping the t-shirt or jersey over the chair is a fast way to add team colors and spirit to your dining space.

Looking for the perfect space to decorate? Tour Lafayette Garden Apartments today and find a 1, 2, or 3-bedroom floorplan with desired amenities that you can call home before Fall days are over.