Fall Fashion Trends You Should Be Wearing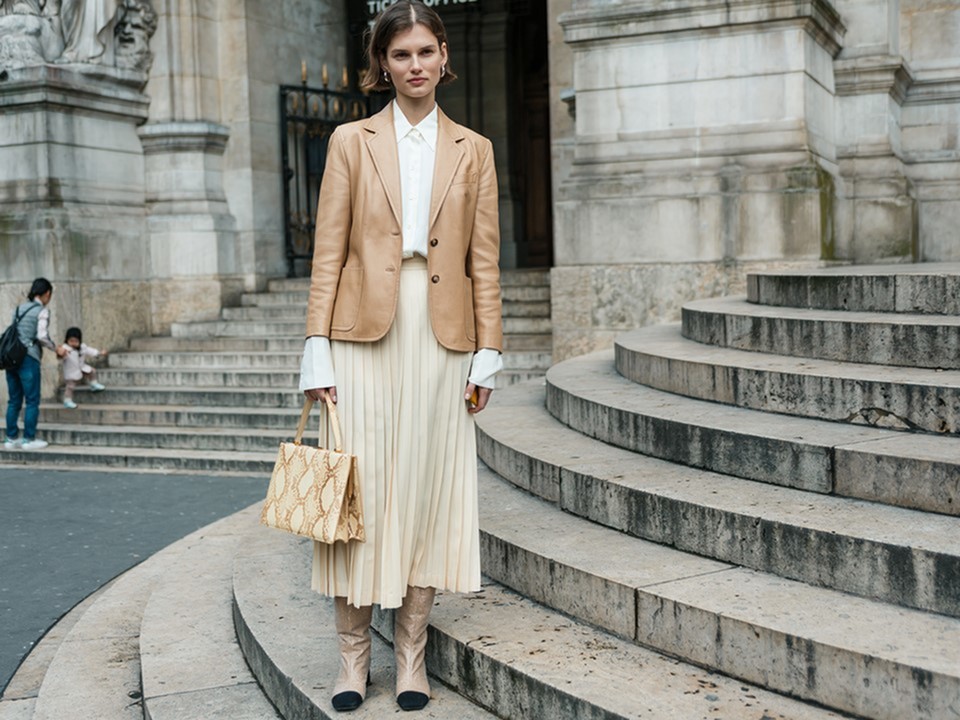 Summer officially ends with Labor Day weekend. In the South, warmer temperatures will remain while the rest of the nation starts to feel a chill in the air. Warmer temps sometimes delay enjoying the hottest fall looks. Not this year!

Fall Fashion trends include a huge array of looks that are wearable while the weather is still warm and carry over into the cold temperatures we'll feel late in the year. Some of the best looks from the runway this year include:

Animal Print—zebra and leopard were the most popular on the runway. Don't go all out with animal print. A blouse in zebra stripes or a straight leopard skirt paired with basic black is your best bet. Leopard and zebra loafers make a simple outfit pop.

Tweed—originally produced in Scotland, tweed is a rougher surface woolen cloth. Most tweeds are flecked with different colors. In the past, tweed was reserved for business suits or a more dressed up look. Runways this year saw tailored tweed jackets paired with jeans and basic fitted t-shirts. Tweed slacks with solid simple sweaters also were spotted for a dressy/casual mix of fashion.

80's Cowboy—giving a nod to the classic dance flick "Urban Cowboy", runways saw classic cowboy boots paired with bootcut jeans and the obligatory cowboy hat for weekend fun. Floral or prairie print dresses worn with full cowboy boots (not booties) were a hot look as well.

Leather—while leather cowboy boots were everywhere worn with everything on the runway, leather anything was hot. Thicker belts, simply styled leather fitted jackets and leather skirts were also bold looks from several designers this year.

Hoods—mixing form and function, the hood was popular and not just for casual wear anymore. Hooded evening dresses were shown right along with hooded sweaters, jackets, and sweatshirts. A hood adds built-in protection from the cold when needed and a pretty drape of fabric in many of the non-casual hooded looks spotted on the models at major designers' shows.

Opulent Fringe—evening looks contained fringe that wasn't of the flapper variety! This fringe was made from beads, feathers, and crystals. The intricate work trimmed bottoms of evening dresses, backs of ball gowns, and more than one wedding gown featured luxury fringe as the showstopper at the end of a designer's collection.

Cover-it-up Dressing—proving that less is more when it comes to showing some skin, modesty returned to the runway this year for fall. Buttoning up that shirt all the way to your collarbone was popular. Hemlines coming to the knee and right below it hinted at modesty from years past. Skin was covered up proving that some of the sexiest looks are produced with form-fitting clothes that leave things to the imagination are worn with confidence.

Check it Out—lumberjack checks were everywhere on runway models! Whether a cute hat, tailored slacks, simple shirts, or as a shirt dress, checks were made into many a cute look this year. The most popular was the traditional red and black check, however, blue with yellow and white and black were also popular check colors.
Whether you favor Victoria Beckham, Tom Ford, Givenchy, or Calvin Klein, you will find fashionable fall looks. Try any of the fall trends out and collect the compliments.

Need a place to hang your hat and your other fall fashion finds? Tour Lafayette Garden Apartments today. Their 1, 2, and 3 bedroom floor plans all have spacious closets with plenty of storage room.