Blog Home
Soup is On! Serving Up Liquid Enjoyment in Your Lafayette Louisiana Apartment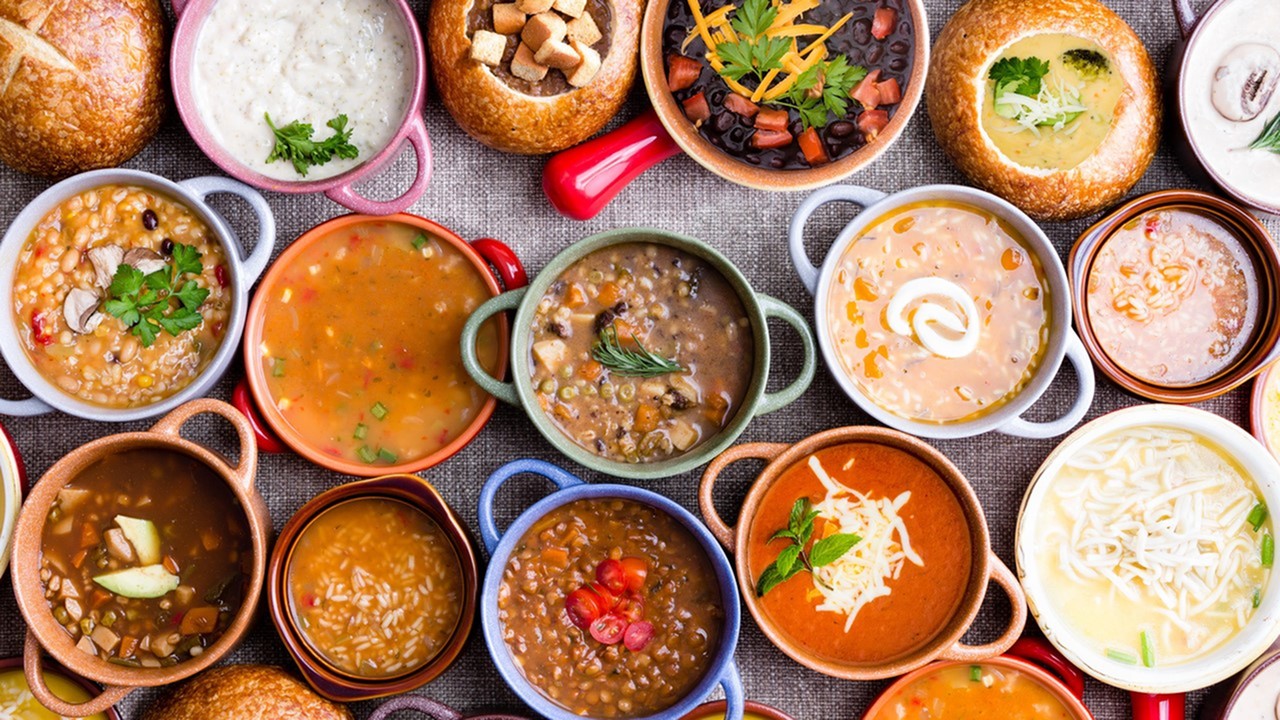 "Soup's On!", means dinner is served. It is a way to call those with an appetite to the table. When soup is truly on, a meal of liquid food will be ladled into bowls and served for nourishment and enjoyment to friends and family in Lafayette Louisiana Apartment.

Soup, by definition is ingredients, usually meat and vegetables, floating or cooked in broth. Soups can be hearty or light. Soups can be served hot or cold. Soups can be the main course, or only course for that matter, or part of a meal.

When part of a meal, soup can be the starter, in-between course palate cleanser, or the finish. Whether appetizer, broth between courses, or dessert, a knowledge of the variety or types of soups is good to have.

Some common types of soups are bisque, chowder, and vichyssoise. Bisque is rich and creamy and usually made with lobster, shrimp, or crawfish. Bayou Bisque is served at Lafayette's Blue Dog Café to rave reviews. Chowder is rich and typically made with fish, clams, and potatoes. While clam chowder is a staple in the eastern United States, in the Acadiana area shrimp and corn chowder is hard to beat and a popular choice when nights are cold. Vichyssoise is a potato, onion, and cream soup commonly served cold. It is a hearty and simple, economical soup to feed a crowd.
Gazpacho is a cold vegetable soup that utilizes seasonal produce to great success. Broth is a soup or stock usually made from meat and vegetable chunks or bones. Consommé is a concentrated stock and somewhat thicker than broth.

Different nationalities are known by their traditional soups. Italians are known for making minestrone. Cajuns are known for their gumbos including seafood gumbo, okra and sausage gumbo, and chicken gumbo. Catfish Court Bouillon is another Southern dish that is considered a delicacy. Both of these soups are served over rice. Posole is a Mexican chunky style comfort liquid food that dates back to Aztec times.

Cowboys from various nationalities are known for making chili using beef, pork, vegetables, and even shrimp. And, stews are also common campfire meals served to rejuvenate at the end of a long day. Stoup is a combination of stew and soup with a medium consistency rather than thick (like stew) or thin (like soup).

Soups are wonderful additions to any meal, or a complete meal in itself, regardless of the occasion or season. As winter time wraps up, consider serving your favorite soup before warm weather returns.
Preparing soup in your corporate apartment is a delight when you have a totally furnished and equipped space like the corporate offerings at Lafayette Garden Apartments. Whether living in the area for weeks or month at a time, the friendly staff can get you set up in a 1-bedroom, 2-bedroom, or 3-bedroom floor plan.

Need a place for yourself or your family where you can say, "Soup's On!", permanently. A Lafayette Garden Apartment is a wonderful home. Gated, lighted sidewalks and paths, and extra amenities make this Acadiana apartment community highly desired. Tour today.