Blog Home
Spring Cleaning Allergen Busting Tips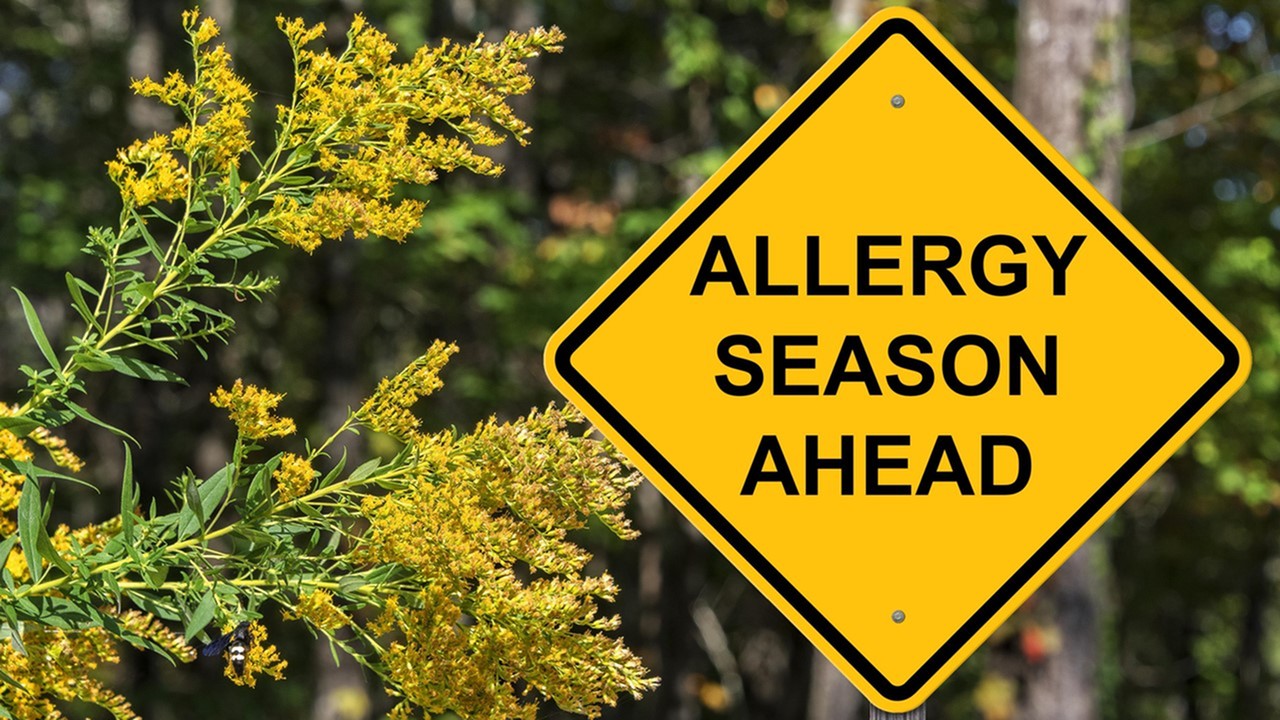 Spring hasn't officially sprung according to the calendar, but those of us who live in the South have already experienced temperatures in the seventies, frequent showers that brought flowers, and enough pollen in the air to turn our vehicles yellow. Allergy sufferers have been hit hard with various particles in the air that cause eyes to water, skin to itch, and repetitive sneezing episodes. What to do? Clean up!
Whether routine or deep Spring cleaning following these allergen lessening tips from the American Medical Association will help allergy sufferers (and everyone else) from encountering too much of the things that make us sneeze:
Start at the entry points to your home. Clean the doors, windows in doors, and the threshold of your home making sure to throw away leaves, dirt, and buds that collect on the doormat.
When cleaning inside or outside, start at the top and work your way down. That way any dirt or debris that isn't trapped in a cloth can be swept/mopped up.
Always use damp rags and mops when cleaning. The dampness gives something for dust particles, hair, and other allergens something to stick.
Clean light fixtures and ceiling fans. Dust everything down, even the light bulbs, with a damp cloth or vacuum using an attachment.
Vacuum out vents and air exchanges if you have central air and heat. If you use window units, vacuum the vents and change the air conditioner filter.
Use a HEPA filter in your vacuum cleaner and frequently clean it off.
Dust all surfaces. Make certain to use some a furniture polish or a damp rag. Dry cloth on dust spreads it around instead of trapping it on the cloth for disposal or laundering.
Get rid of the clutter. While you were dusting your surfaces, you may have had to move all sorts of objects or move a stack of magazines and books. Whatever is cluttering up surfaces or corners in your home, clean it out! Dust, cockroaches and other insects, and mold (especially in humid Louisiana) can lurch between the layers of stuff that builds up.
Clean the bathroom thoroughly. Cannot launder or wipe down the shower curtain? Get a new one. Mold trapped on bathroom surfaces is a significant allergen.
Mop floors with a damp cloth. Don't use a wet mop because, with the humid air in Louisiana, floors, and baseboards dry faster and thoroughly from a damp mopping. Wet mopping can cause moisture to hang around long enough to grow mold.
Vacuum carpets regularly. Only shampoo carpets or rugs in temperature-controlled environments. The extended drying time can cause mold to grow.
Limit cleaning products to one scent; some scents cause allergies to act up, consider using unscented cleaning products.
Wash real and artificial plants down in the shower.
Wash your linens once a week and in the hottest water possible.
Vacuum twice a week.
Brush pets outside if possible.
Wipe your pets daily with a damp washcloth to lessen dander.
Frequently empty your trash can.
Wear a mask while cleaning or if you are highly allergic consider asking someone else to clean for you or hiring someone during the allergy season.
Now that you have plenty of tips, spring and to action and lessen the possibility of sneezing due to allergens in your Lafayette La Apartments.