Blog Home
Summer is Almost Here - Time to Plan a Stay-cation Break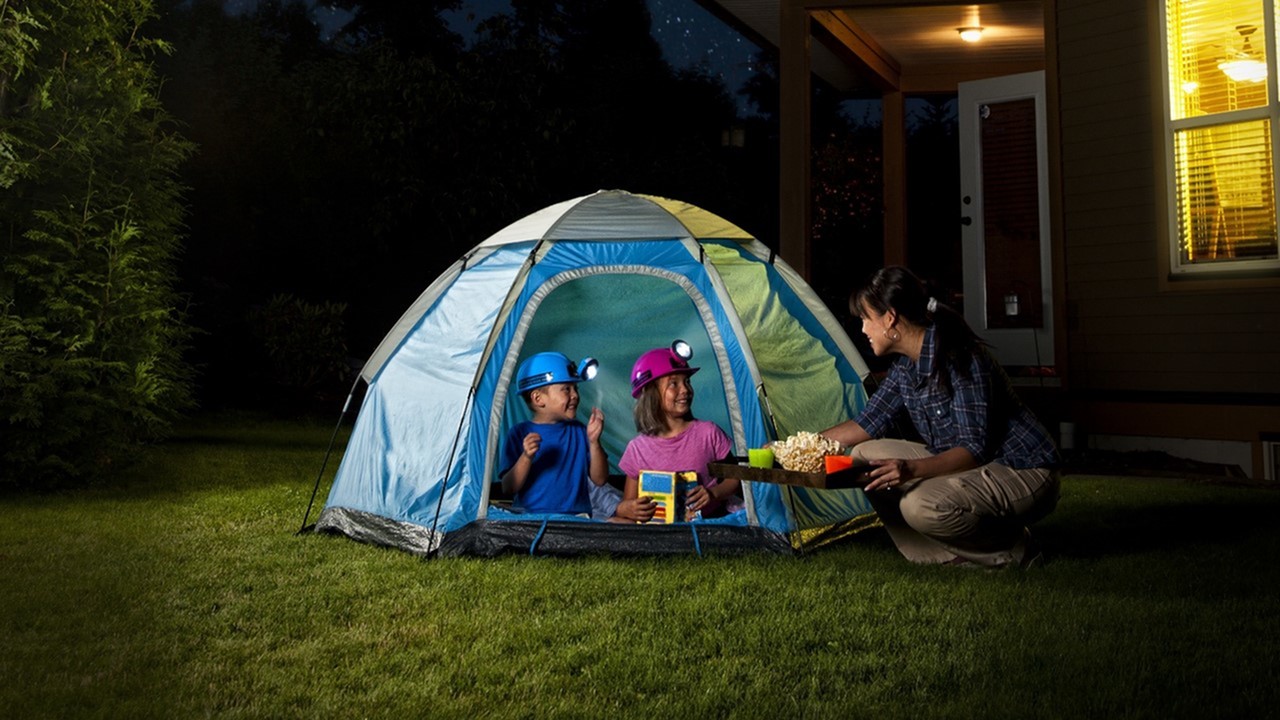 Good, old summertime is around the corner. The days are longer and warmer. School will soon be out and vacation time is much desired. Instead of leaving the area or vacating the premises and heading out-of-town, why not have a stay-cation. A Stay-cation is a break without the travel. Stay-cations are a great way to relax and unwind without the hassle of sitting in traffic or a crowded airport. Economically speaking, Stay-cations can help you save more and spend less. So, don't pack your bags. No need to gas up the vehicle. All you need is some time and some creative suggestions for your stay at home break from the day-to-day routines of life.

Inside Beach Experience
Items needed: beach towels, bottles of lotion (coconut scent recommended), music source, favorite beach read, and bathing suit or cut-off and comfortable t-shirt.

What to do: Clear the room by pushing the furniture back. Put on your beachwear. (No shoes allowed!) Spread towels on the floor. Lotion up inhaling the smell of the tropics. Lay on your towel and read or flip through a magazine while your favorite playlist blasts in the background. Calypso music or surfing songs highly recommended. Have lemon-aid and a sandwich that you pack in an ice chest or picnic basket for full-effect.

Christmas in July
Items needed: small palm tree (real or artificial), empty boxes, markers, wrapping paper or tissue paper in yellow, orange, hot pink, and turquoise, music source, red and/or white clothing, and at least one relative.

What to do: Decorate your palm with found items or earrings and necklaces procured from a willing participant. Take the empty boxes and markers and write words of intangible giftings (love, health, kindness, peace, etc.) inside the box. Don't let anyone see what you write! Wrap the boxes and have a gift exchange while you blast your favorite sing-a-long Christmas songs. This can be a ho, ho, ho lot of fun with kids of any age. Find a fireplace image for extra effect.

Service Days
Serving Vacations are popular travel choices for many. A service vacation is when you spend your time going and performing charitable acts for others. Sometimes it's building homes for a stranger, traveling to a foreign country and helping dig wells, or maybe working for a mission organization by spending your vacation time as volunteer time. You can do similar things with a Stay-cation.

Items needed: Things you no longer need, canned goods, spare change or unredeemed gift cards, some time, and a willing spirit.

What to do: Day one of your Stay-cation can be spent cleaning out closets and cabinets. Donate usable items to local charities or host a yard sale and donate the proceeds to the charity of your choice. On another day, gather canned goods and non-perishables and head off to your local food bank or soup kitchen and spend some time volunteering. On another day, bring your spare change and unused gift cards to a venue with machines like Coinstar that allow you to sort and gift to charities of choice without a usage payment. Cannot find coin machines, head to a bank, get some money wrappers and roll change. Bring to your favorite non-profit organization.

Enlisting the help of your apartment complex neighbors or friends down the block is a way to be of more significant service to local charities.

Stay-cations can be fun, helpful, and just the thing needed during the summertime—a break from the routine!

Looking for a new family and

pet-friendly apartment home in Lafayette Louisiana

? Consider touring Lafayette Gardens Apartments.