Blog Home
Think Pink When It Comes to Apartment Decor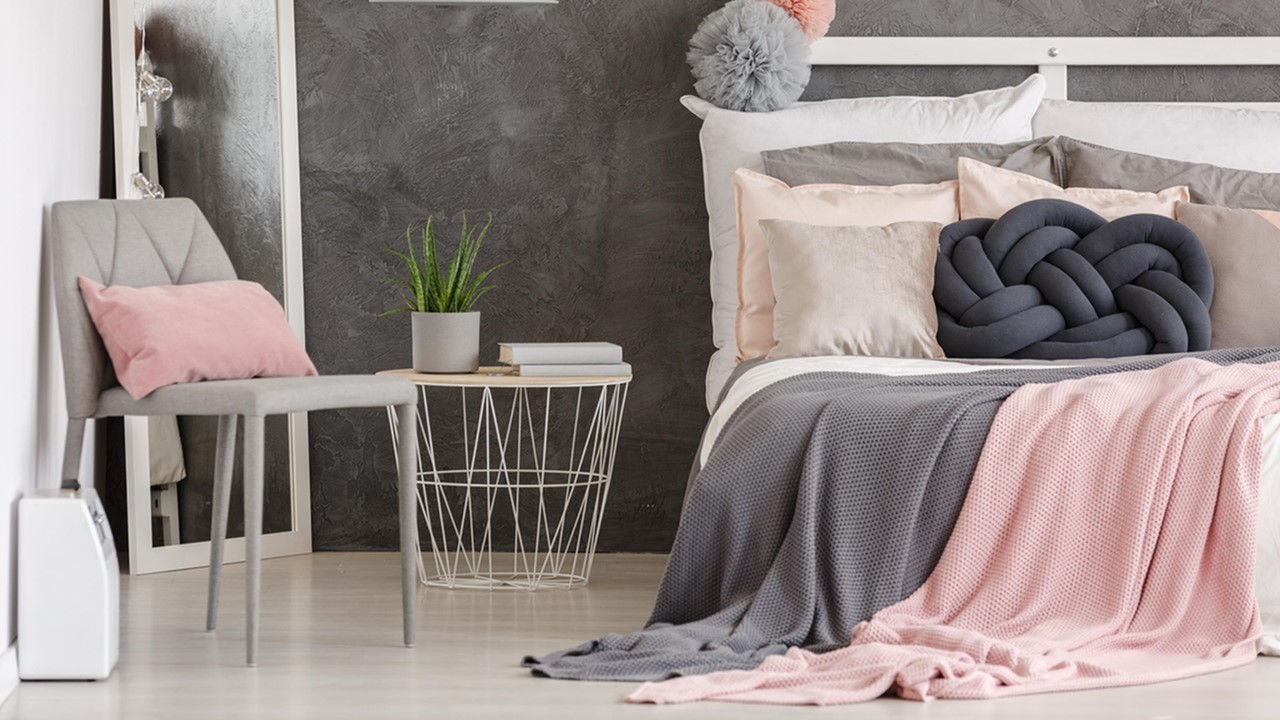 Pink is a hot decorator color for 2019. Paint companies and interior design firms watch and track the latest choices and trends around the country and this year thinking pink is the way to go!

Adding pink touches to your apartment décor is a fun and quick way to update and freshen your look. Doing it in the month of February serves more than one purpose. Shades of pink can brighten the gray winter days and since February is when Valentine's Day is celebrated, pink touches can have you holiday ready as well.

The fastest way to add a touch of pink to your 1-bedroom, 2-bedroom, or 3-bedroom floor plan is a vase of flowers. Pink carnations are the number one choice when it comes to an affordable flower to fill a vase. Fresh flowers are great and this time of year roses in shades of pink like fuchsia, blush, and petal pink are widely available. Tulips are another good choice. Hyacinths can go from bulb to bloom by sitting in a vase on the windowsill. If allergies or pets keep you from enjoying live plants or flowers in your home, go with silk. Affordable arrangements add a great touch with no upkeep and you can enjoy them for years to come.

Add a touch of pink to your apartment door with a bow made with ribbons in multi-shades of pink. Inside each interior door gets a simple ribbon tied to the doorknob in the different shades of pink used to make the bow for the entryway door.

Bowls of pink candy, pink gumballs, or pink confetti make great cocktail and dining table accents. Clear glass dishes, green glass, and white glass bowls hold pink contents beautifully. Or, for another great look, pair a light pink bowl with darker colored pink fillings.
Pink linens and throw pillows are cute and festive. Flamingos and ladybugs in shades from bright to light pink are all over towels for the kitchen and bath right now. Throw and accent pillows with pink sequins and pink rickrack are room brightening choices. On the patio, all-weather pink flamingo pillows are stocked in garden centers now and will still look fresh and of the moment in summer.

Head to the local print shop and get card stock in all shades of pink. Put the paper into frames that you can hang as a grouping or stand up on the countertop or vanity. Instant modern art!

Keep thinking pink when it is time to decorate you. Your wearing apparel can be uplifting in healthy shades of pink. Pink socks, pink lipstick, pink sweaters, and pink pajamas are top choices when it comes to adding pink to your wardrobe.

When drinking and eating pink translates to champagne, salmon, and all types of berries including strawberries, raspberries, and cranberries. Pink Teas are popular in the South to chase away the winter blues. Rose petal tea, pink lemon-aid, and pink iced tea cakes are three staples at one of these blah busting gatherings.

If you are ready to be "in the pink" in the perfect 1-bedroom, 2-bedroom, or 3-bedroom Lafayette apartment in Lafayette Louisiana contact Lafayette Gardens Apartments.