Blog Home
Trending Home Decor for 2019 with Tips on Incorporating Them into Your Apartment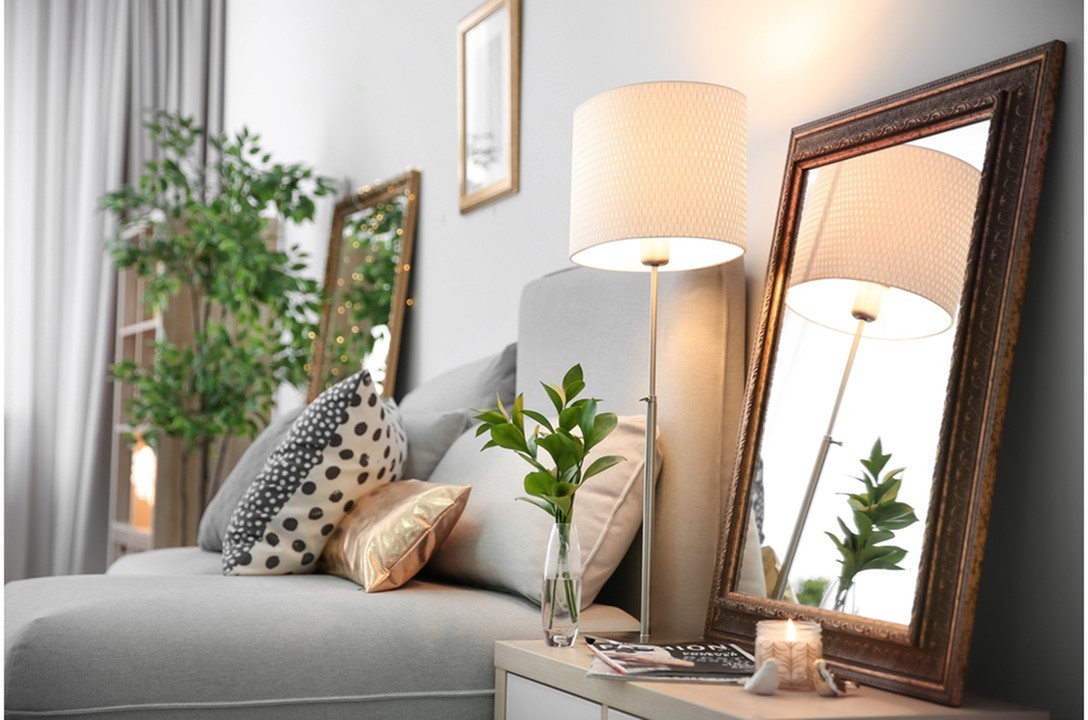 A new year brings new home decorating looks and incorporating them into your apartment for a bright, updated look is not difficult to do. Paint companies, interior designers, and buyers from the United States and Europe are interviewed every year on what their predictions are for hot looks in the new year. Here are seven things that will gain in popularity and ways you can change or add to your present décor in your apartment.

Neutrals - for the last few years one of the most used colors was grey. No more! Lose the grey darker tones. Think warm neutrals like beige and taupe. Whether used for wall colors, on a large piece of furniture, or for necessary items like bedding, towels, or curtains, neutrals bring your décor forward into the new year.

Contrasting Patterns & Colors - when things are paired that contrast you see a striking difference. Black is in contrast to beige and taupe. Pink paired with black and/or blue also is a great high contrast look. When paired together the effect is striking and new looking for home décor in 2019. Contrasting patterns that are always effective are florals and plaids. Rough textures paired with smooth surfaces are another great way to show striking differences that make for a trendy décor look of contrast.

Think Pink - any and all shades of pink are big for home décor in the new year. Hot pink, bubblegum pink, fuchsia, hibiscus, and pale pink are all looking good when it comes to adding pops of color in your home.

Black for the Kitchen - it is always great to have black incorporated in your design schemes to give your eyes a focal point. This upcoming year the room that saw the most use of the color, or the absence of color, black was the kitchen. It can gleam as an appliance, cabinet, or counter color and is beautifully used on bowls, dishes, and canisters in eye-popping designs.

Florals - prints of flowers and greenery are a design tradition in the South. All over the world 2019 home décor is blooming with bold floral prints. Floral patterned wallpaper and stenciling makes a comeback for one wall as well as floral slipcovers for furniture. Big and bold flowers rather than smaller blooms are the way to go.

Tweed - when it comes to fabric, tweed is the 2019 choice. Tweeds rougher texture with little flecks of color is great for sofas, chair cushions, and pillows. Durable and neutral tweed is a look with staying power.

Curves Ahead - roundtables, circular chairs, and curved couches are impactful looks and gaining in popularity. Room flow seems to improve when you add curved furniture and accent pieces. Even round canvases and frames are appearing on walls.

Handcrafted pieces - whether a country craftsman or a city gallery owner/operator hand makes your new piece of art or accent décor, handcrafted is the way to go! Resourced boards are continuing to be used for all sorts of home décor that is handcrafted.

Ready to add some of these great designs to your apartment, go shopping! New drapes, throw pillows, wall decals, and small accent pieces are fast, economical ways to add the latest décor looks to your home. Re-group things you already own and make the most of high contrast looks.

Paul Michael, art galleries, and farmers markets are great places to go in the Lafayette area to add hot items to your décor. Looking for a new place to decorate? While out shopping in Acadiana, stop by Lafayette Garden Apartments for a tour of their 1, 2, and 3-bedroom apartments in Lafayette, La.